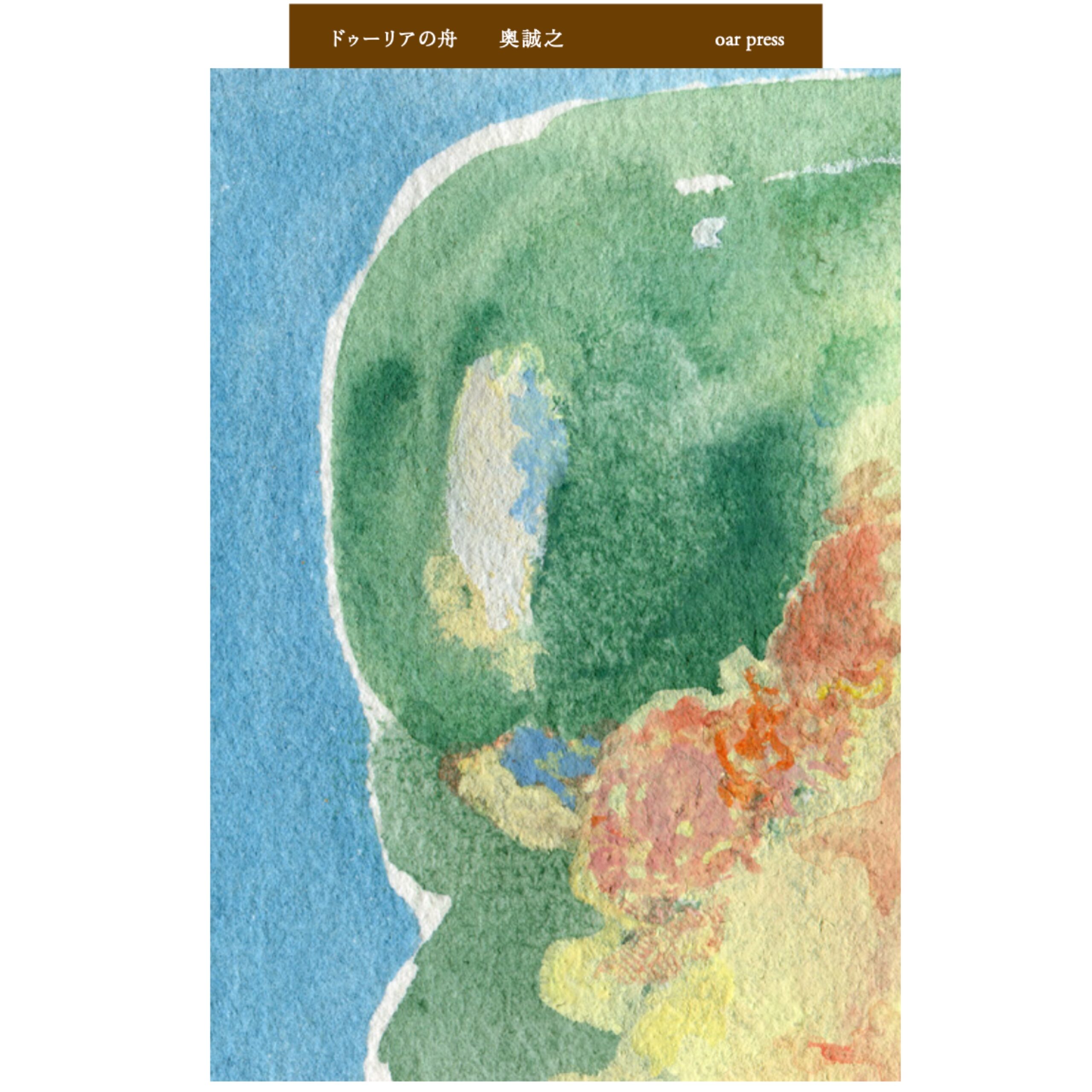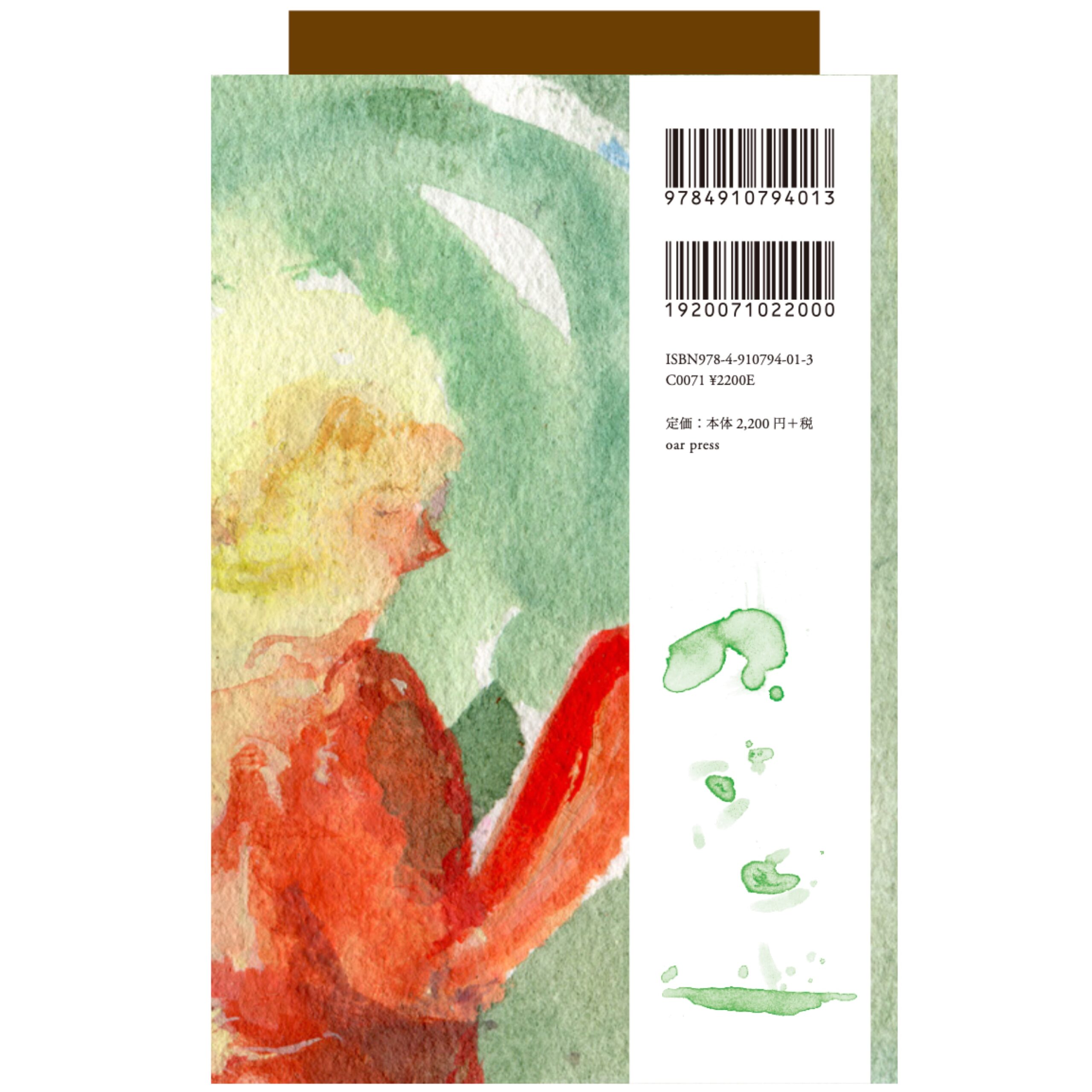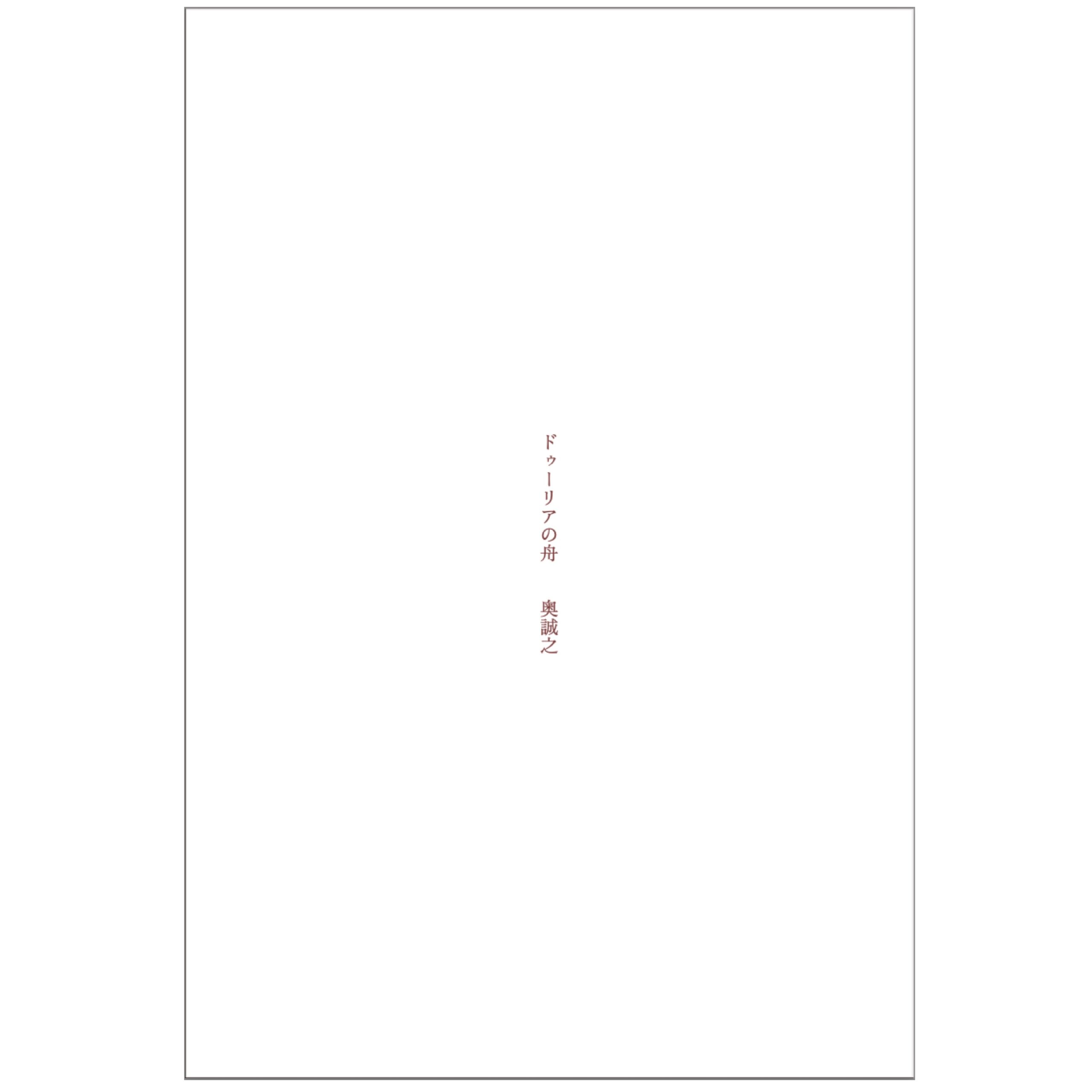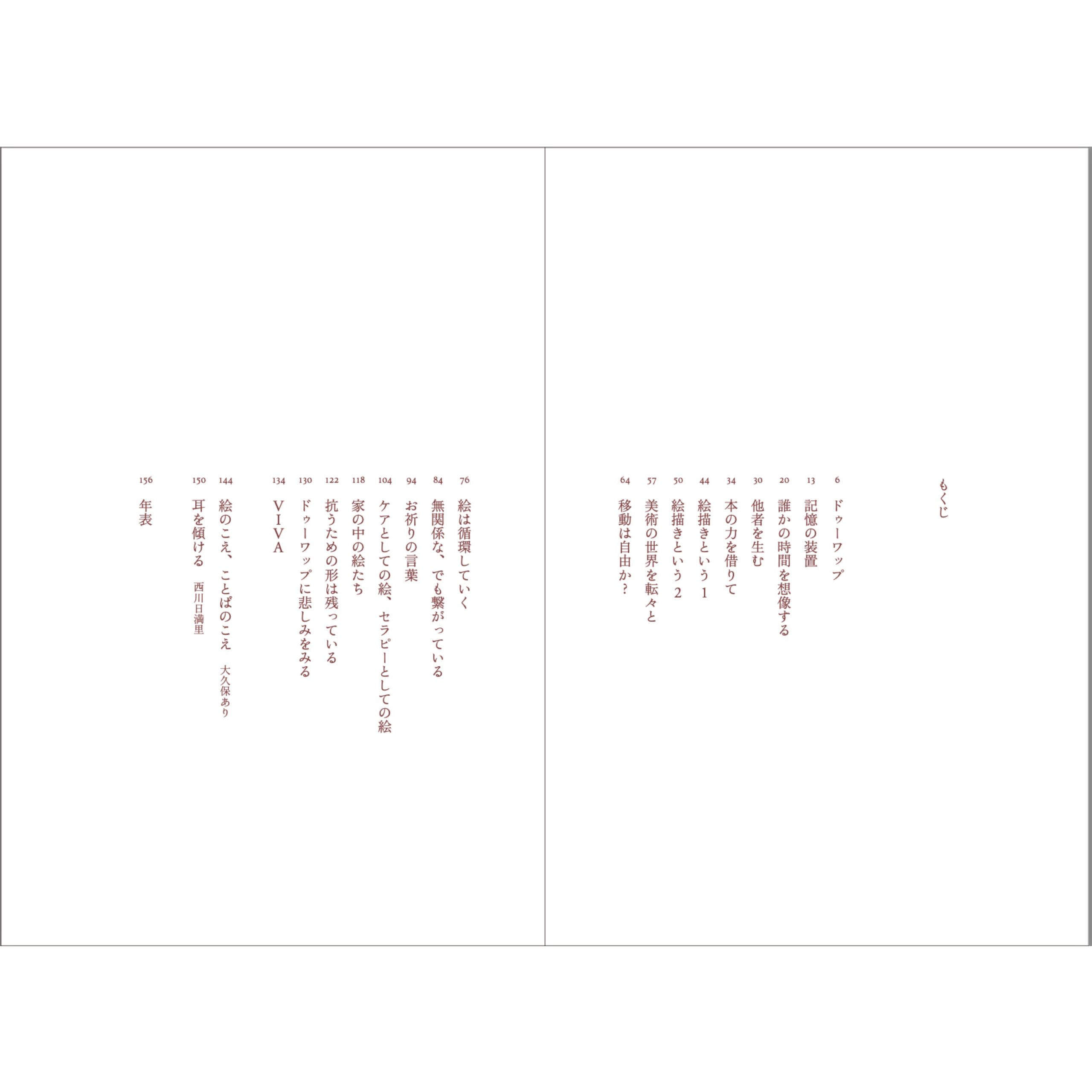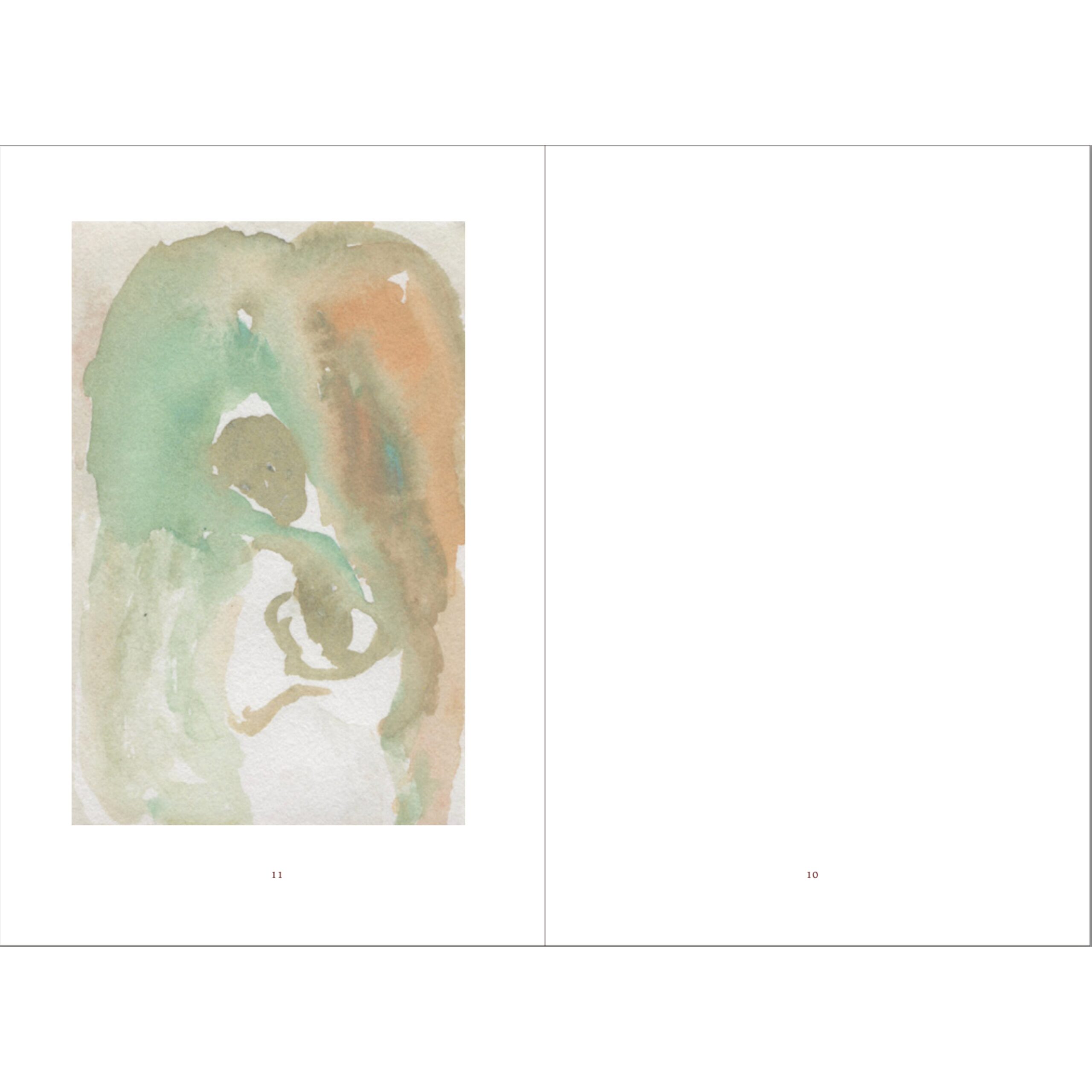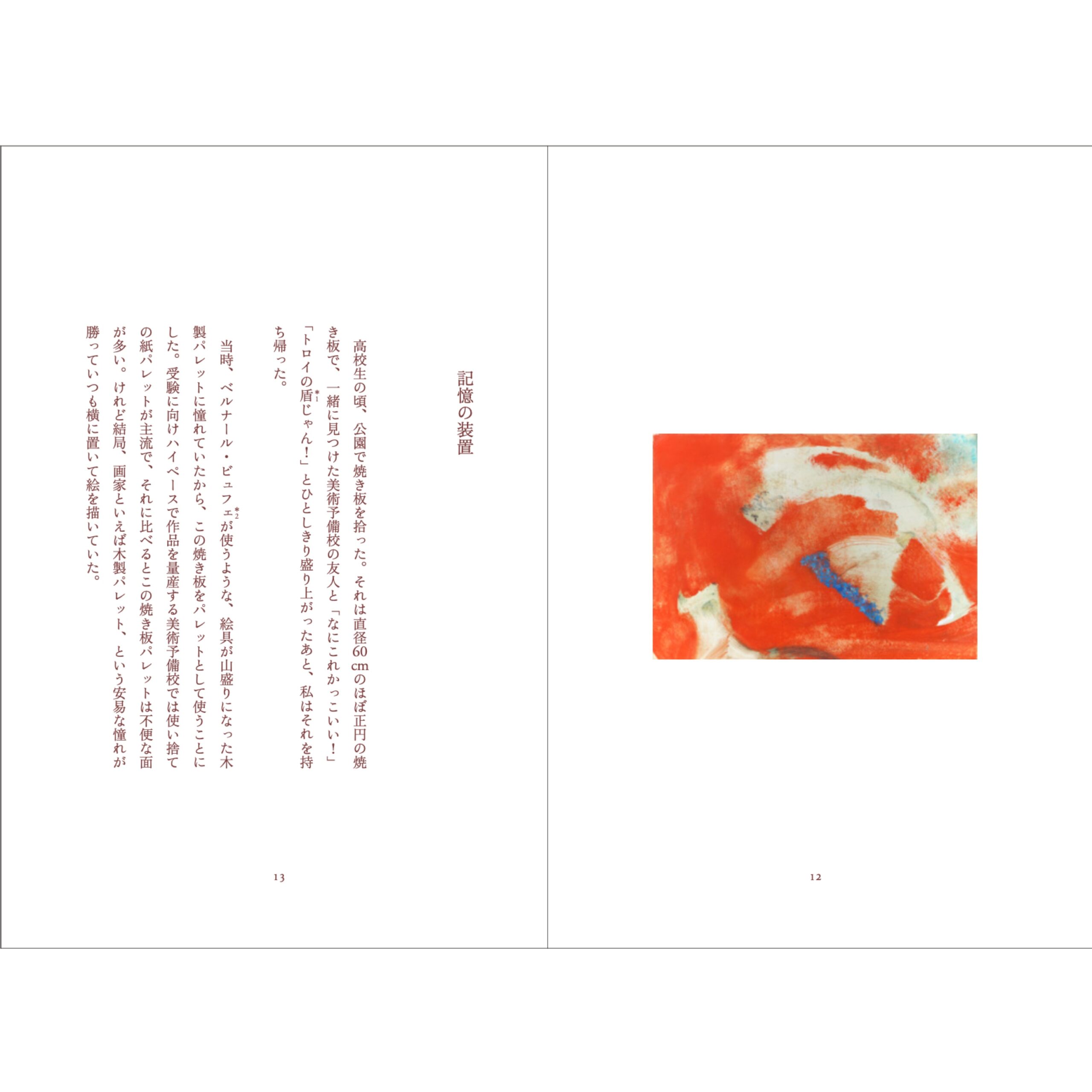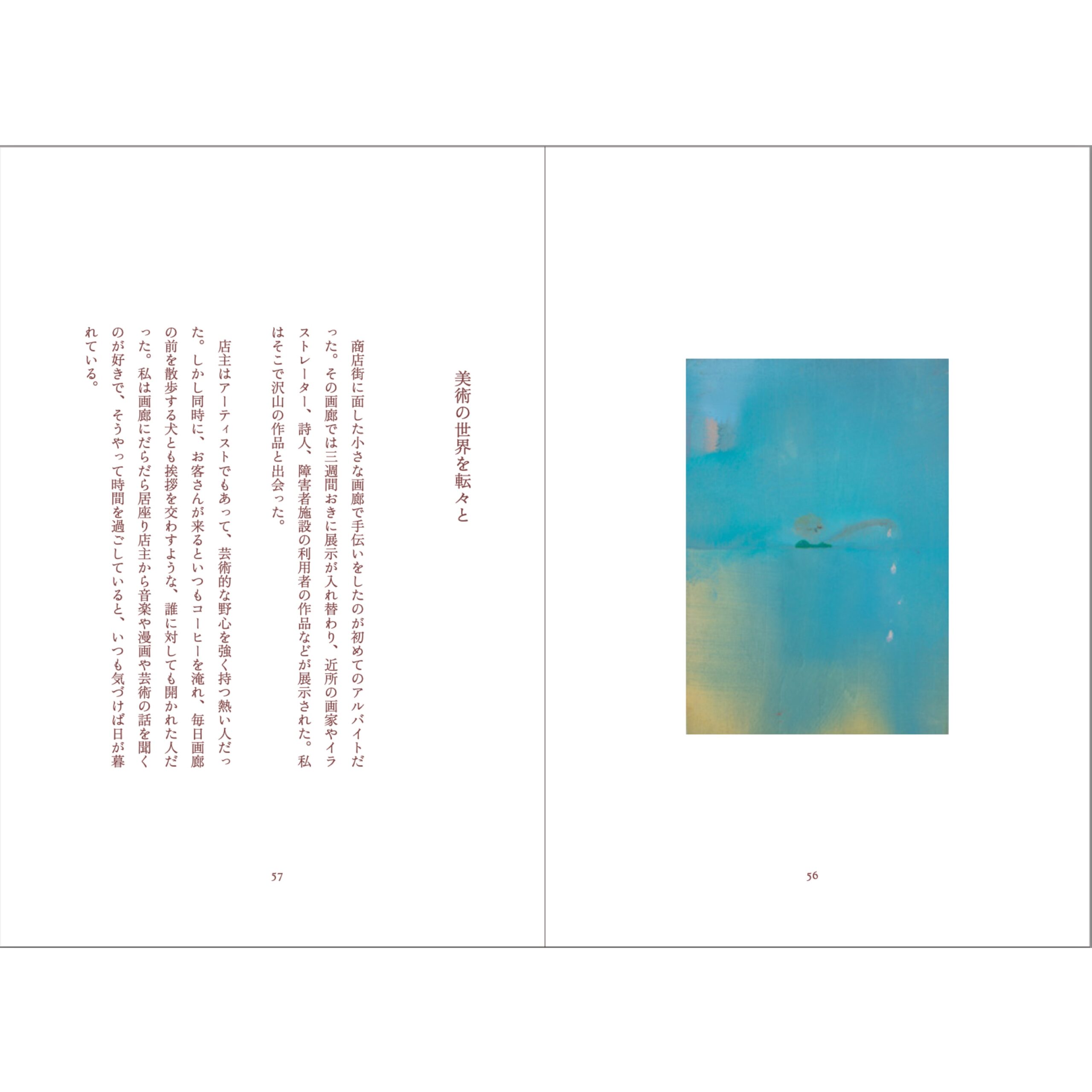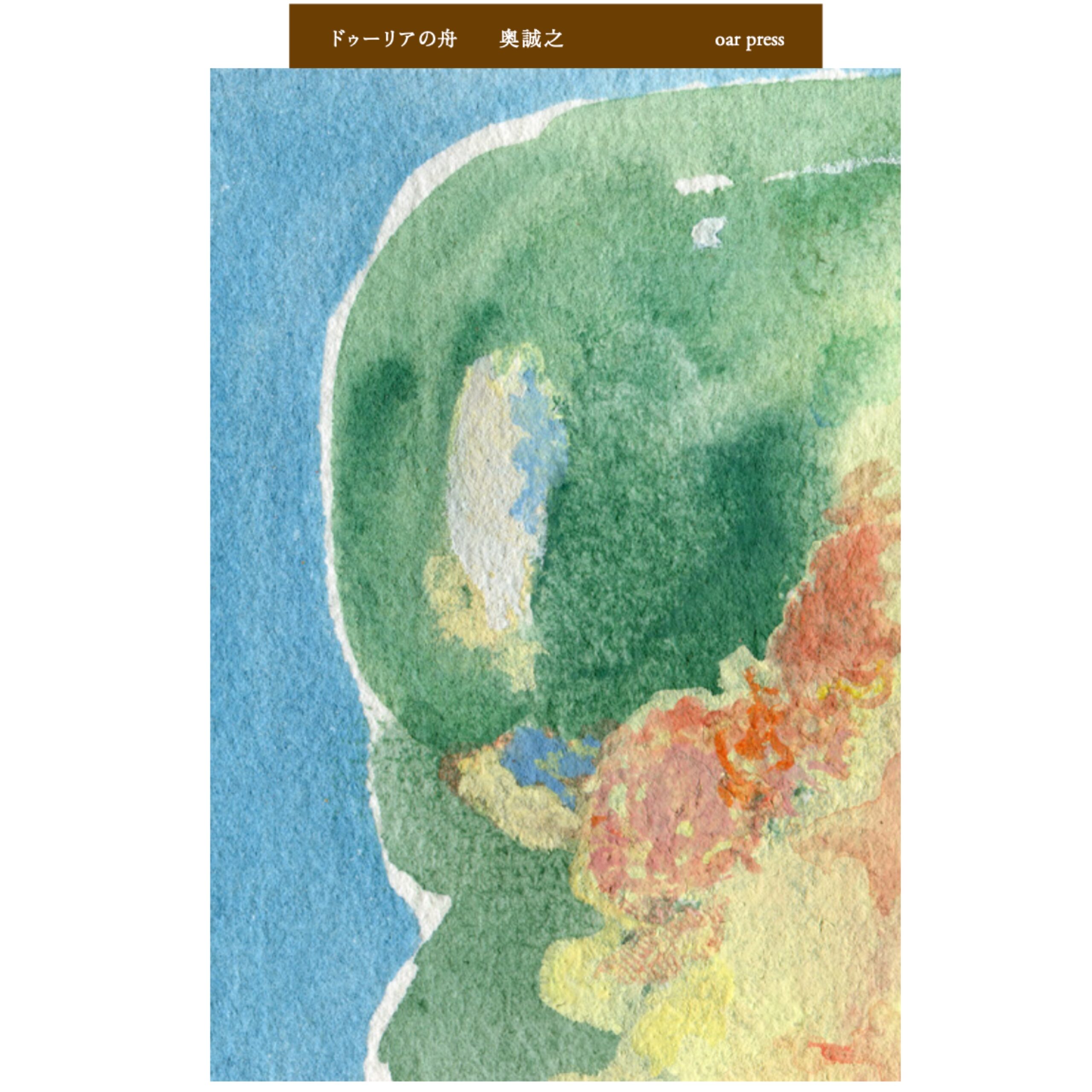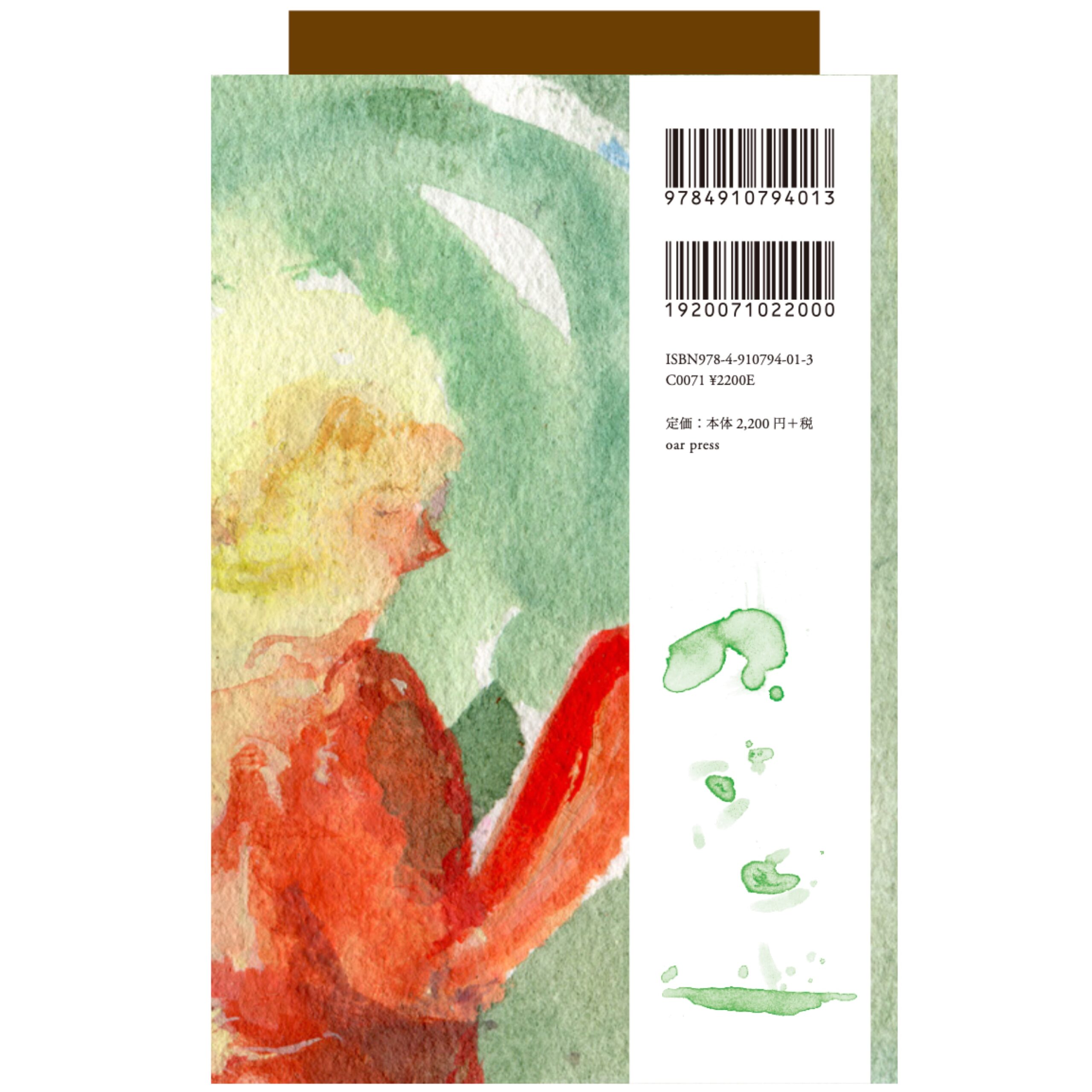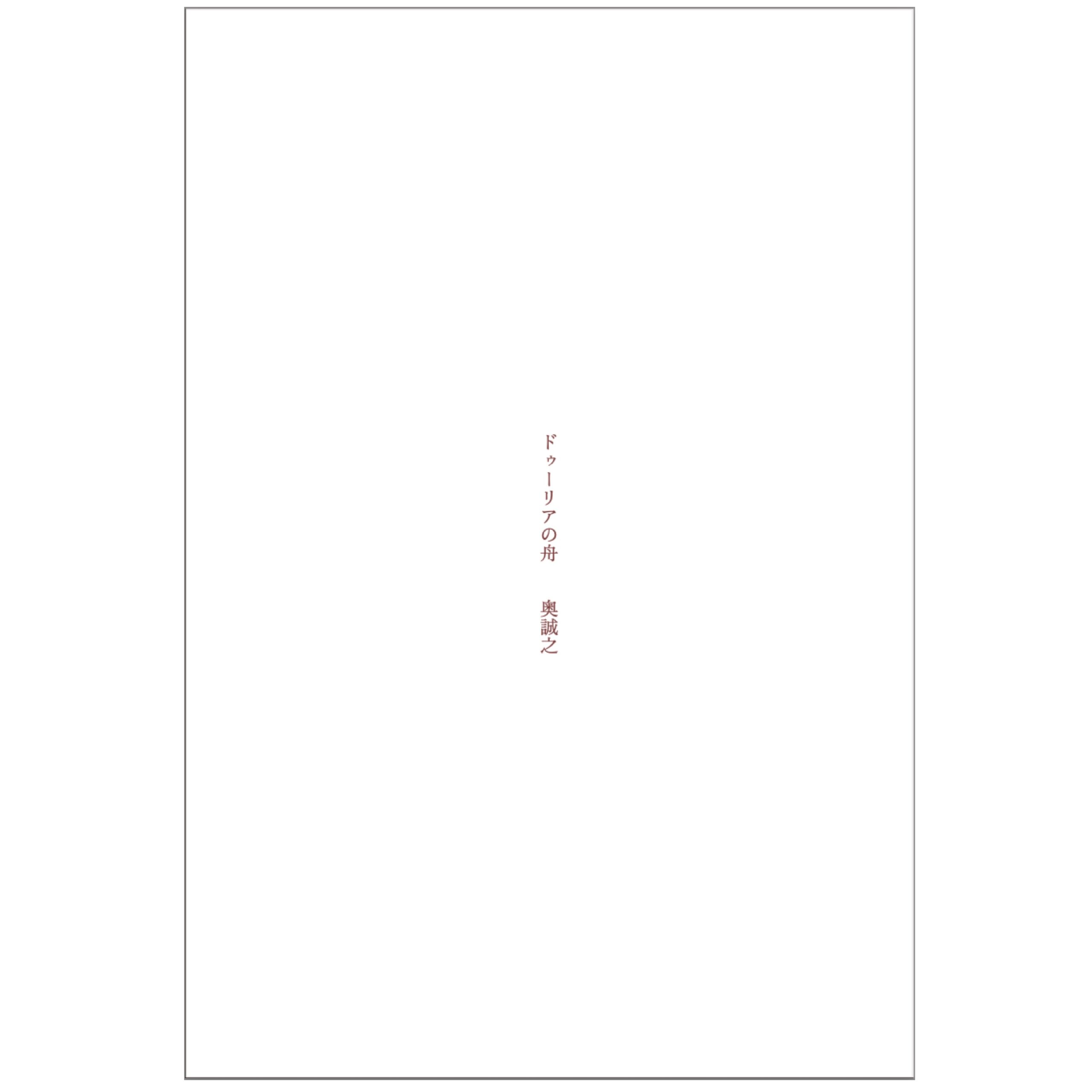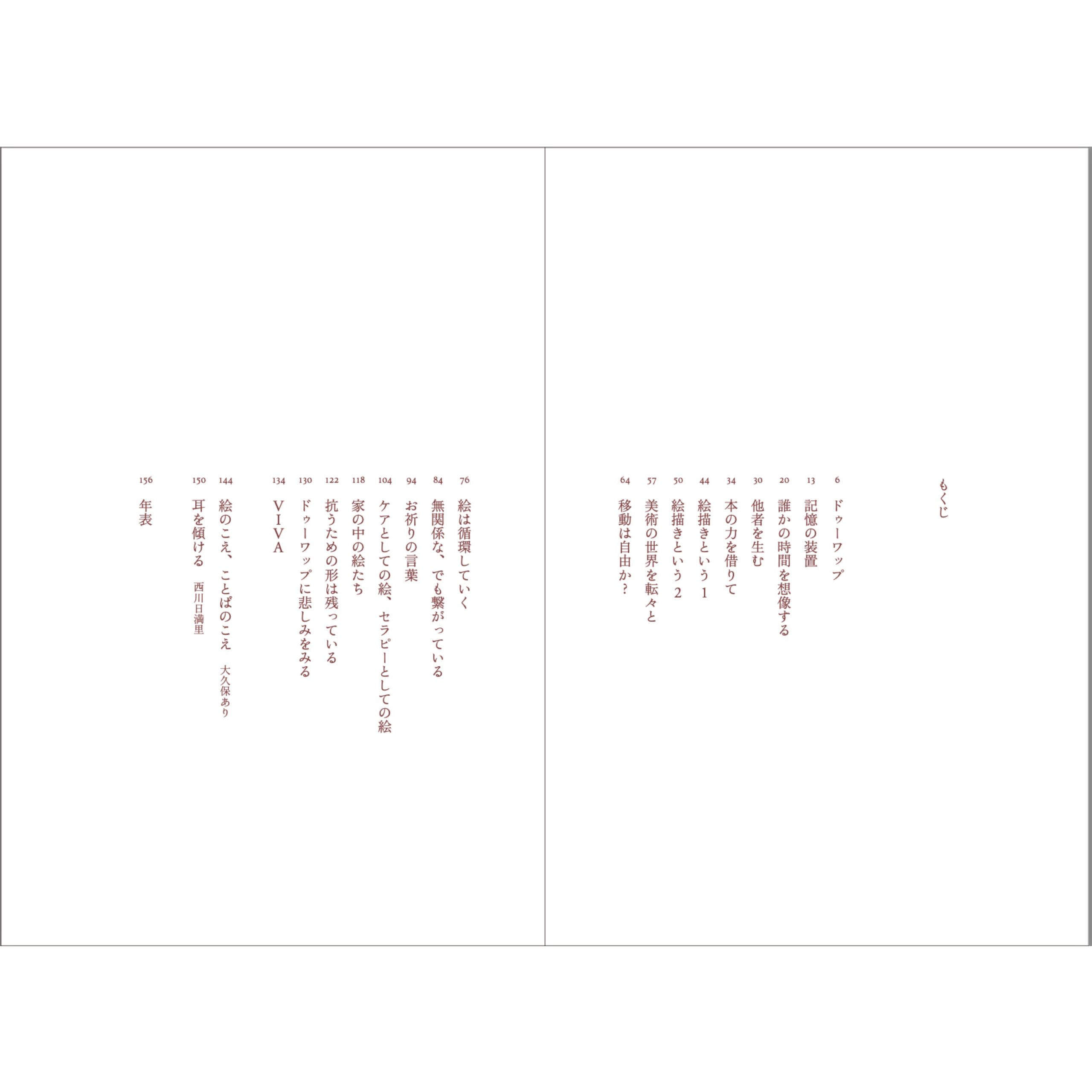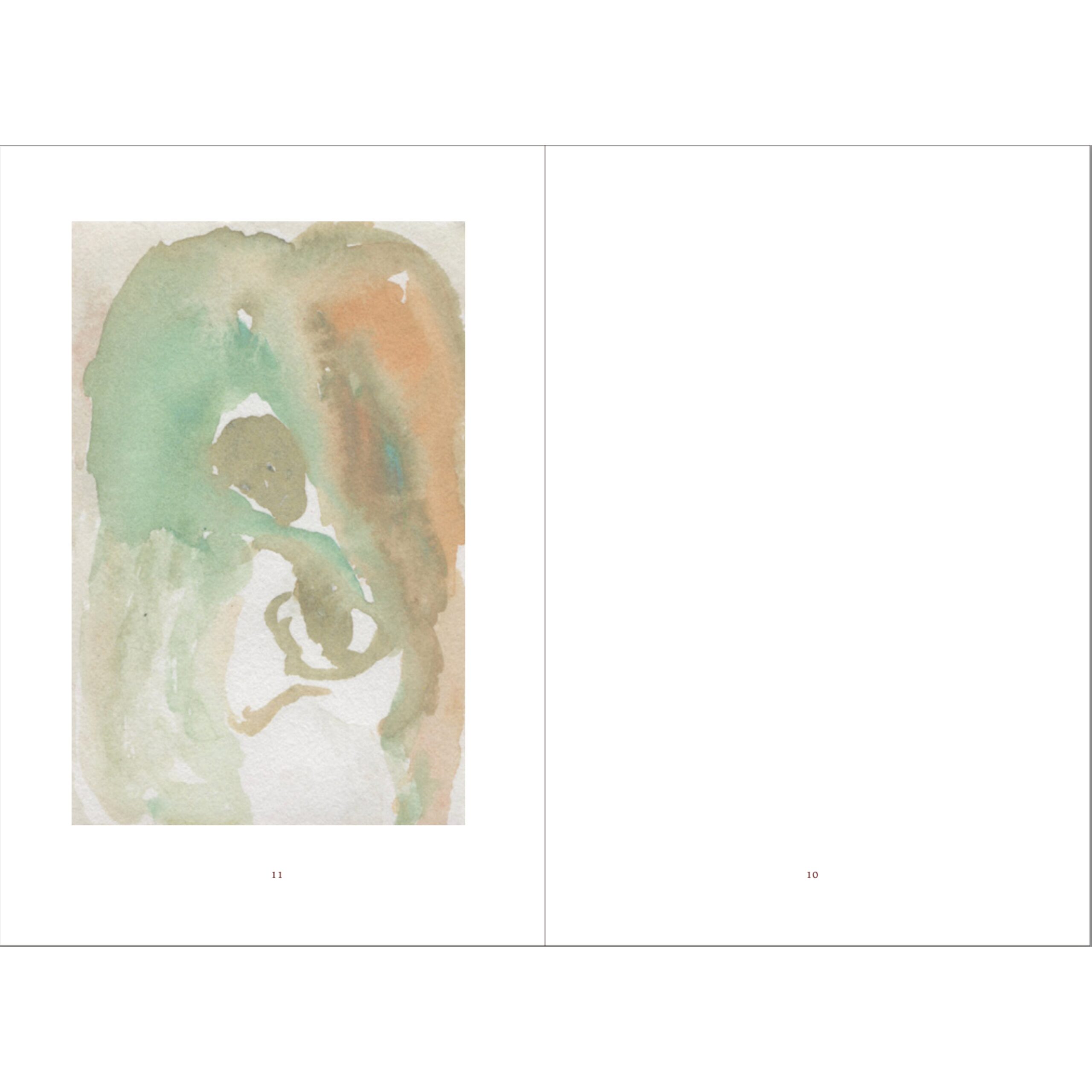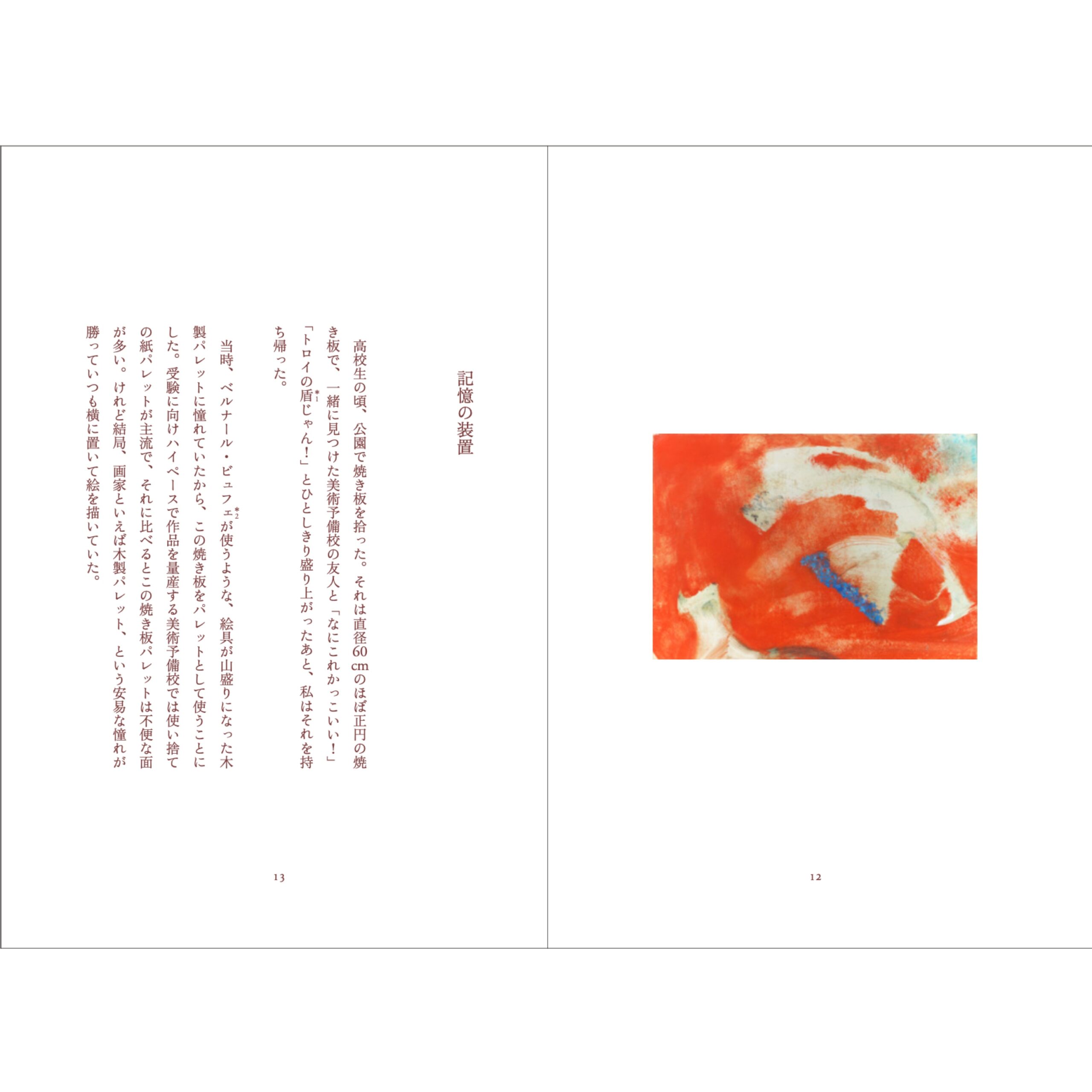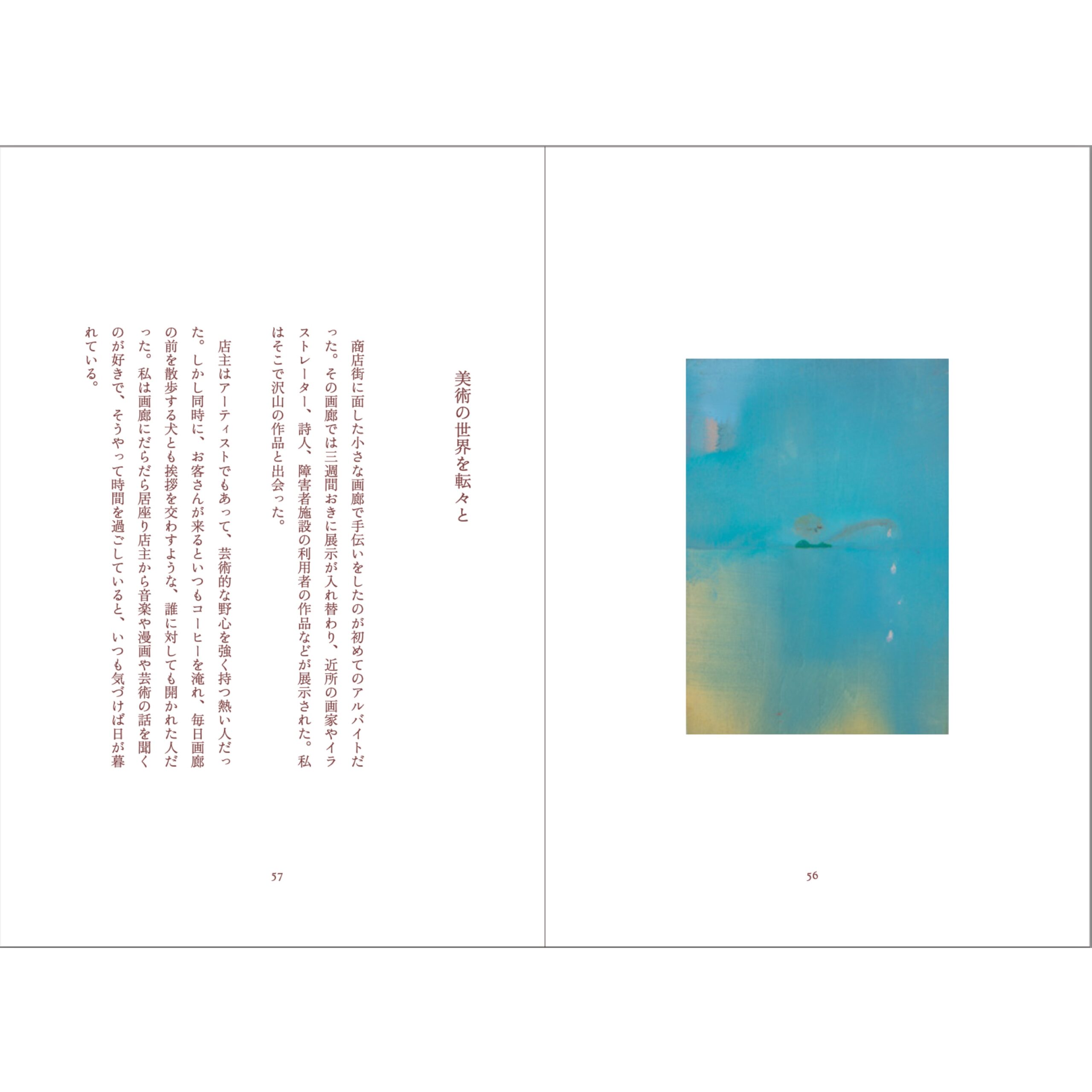 Masayuki Oku
"Doulia's Boat"
JPY 2,420 (tax incl. )
Online Store
*Please contact us for overseas shipping.
2022/6/30
20×12.8×1.1cm / 160pages
This is the first collection of art works and essays by Masayuki Oku.
While considering the place of art in our society and daily life, Oku has been developing his works not only in galleries but also in private homes and at markets on streets.
In his works, which appear both as figurative and as abstract, he depicts people and animals alone or close together in pale, mixed-color paintings that seem to blend with the scenery.
He not only creates small panels, cassette tape-sized paintings, and other forms of artwork that can be easily adapted to our daily lives, but he also collaborates on the development of equipment for displaying these works in our lives and organizes exhibitions and reading clubs.
In "Doulia's Boat," the author, who has participated in exhibitions of contemporary art since graduating from an art college and has been engaged in unique activities questioning the relationship between art and daily life and society, centering on painting, wrote 17 essays that describe how he became a "painter," his creation, and the paintings in society with his work images.
"You go down the open hill slowly casting a side glance of the ocean. The strong wind from the sea is no longer bothering you. You accept it. You feel your body harmonize with the swaying of the trees and grass. The light on each plant and tree heals your wounds one by one as if checking them. The bottom of the ocean and the top of the mountain, the sky and the sea, switch places. If it was hard now, but it will be all right. You can become a boat, and move freely in this world once again. "
( from chapter "Words for Prayers")
–
Contributions: Ari Okubo, Himari Nishikawa
Design: Daisuke Kano
Printing: NEUTRAL COLORS, Graphic
Bookbinding: Hakko Bijutsu
*Please note that as this book needs a lot of manual process, it may take some time to be delivered depending on the number of copies in stock.